About
What Sets Our Cleaning Company Apart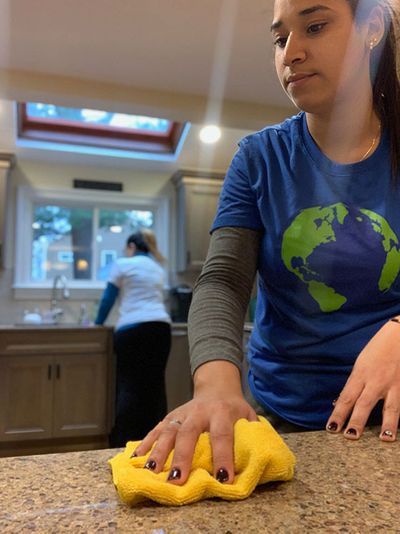 We realize you have your choice of cleaners, which is why we go above and beyond what you expect from a Boston cleaning company.
Since our founding, we've worked with clients throughout the Boston area. Great service begins and ends with experienced and friendly professionals, which is why we put so much consideration into selecting only the best to join our team of professional house cleaners. We complete projects efficiently and on schedule, and go above and beyond to form lasting relationships with our clients.
We realize punctuality and reliable scheduling are important, which is why we will be there when you schedule your appointment. We also realize your schedule can change, so we make it easy to modify your appointment with us. We're easy to work with, and can't wait to work with you!
The Blue and Green Difference
Blue and Green Cleaning Corp is a premier home cleaning service that delivers the utmost satisfaction to our clients throughout the Boston area. We know that not all cleaning situations are the same, and some jobs might require some extra work. We do this without charging you exorbitant fees. You may notice our employees wearing different colored shirts when they return for a job – it's our unique way of saying we're flexible for what might change with your cleaning needs. Our employees in blue are there for a standard cleaning. If you see our employees in green, they're there for a deep clean or any sort of extra job, such as garage cleaning, organizing and folding clothes, replacing air filters, etc., in addition to the normal cleaning schedule. Whether your cleaning needs fall in the norm, or require a little extra work, we can't wait to show you the Blue and Green difference — you'll be amazed at the quality of professional house cleaning services we offer!