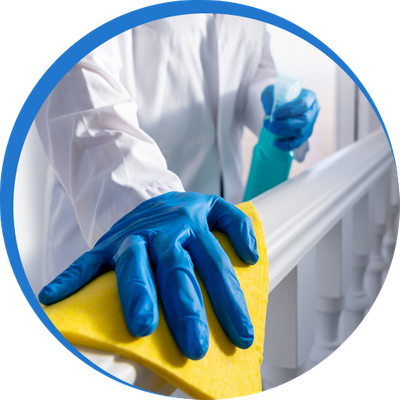 Kill Germs and Viruses
Deep cleaning goes above and beyond the limits of typical maid services. When performing a deep cleaning service, our green-shirted specialists will clean and sanitize every nook and cranny of your home or office. From disinfecting toilets to scrubbing down countertops, our deep cleaning service can help rid your space of harmful pathogens. Here are some of the ways we can help you fight germs and viruses:
Disinfecting high-touch surfaces

Sanitizing bathrooms

Disinfecting toilets

Taking out dirty trash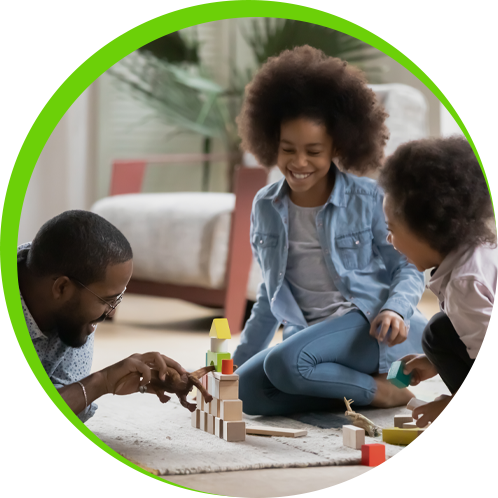 Improve Your Mental Health
A clean and organized home or office can have untold benefits on a person's mental health, which is why Blue and Green Cleaning puts so much effort into the first deep cleaning you receive. We want your living space to be clean and comfortable, leaving you room to handle anything else life throws your way.
A More Welcoming Home or Office
A clean space is a welcoming space! The last thing you want a guest or customer to see is a dirty home or office, which gives off the impression of laziness or negligence. Instead, make sure your next visitor's first impression is a positive one by booking a deep cleaning service! A pristine home or office will be more inviting for others, as well as being a space that you're excited to return to yourself.
Better Indoor Air Quality
Some house cleaning services stop at the surface — not us! Our deep cleaning service focuses on air cleanliness as well. Here are several ways Blue and Green Cleaning can help improve the indoor air quality of your home or office:
Removing dust and cobwebs from out-of-reach areas, such as behind your oven and fridge

Dusting baseboards

Vacuuming out air vents

Replacing air filters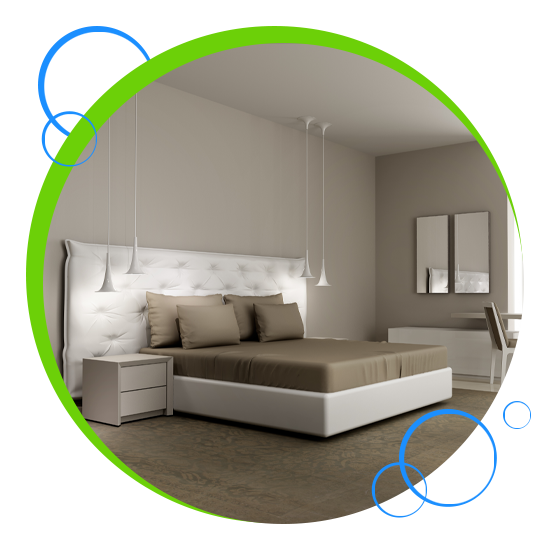 Prolong Your Furniture and Appliances
If you've invested a lot of money into the furnishings of your home or office, you don't want to let them fall victim to the dirty duo of grime and time. Regular house cleaning can help prolong the lifespans of your furniture and appliances, and this process starts with an initial deep cleaning from us! We'll get your furnishings looking like the day you bought them.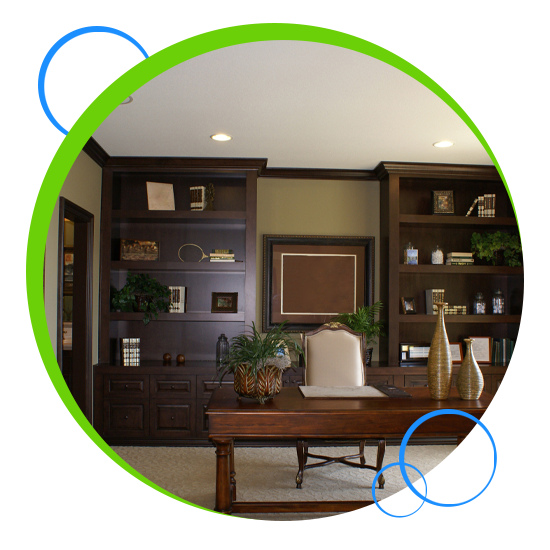 Our deep cleaning is dedicated to making your home spotless. With every tile we scrub and every floor we mop, you can feel our 15+ years of experience going to work. Since your first cleaning with us will always be a deep cleaning, we pack in the best we have to offer:
Dusting — even in tough-to-reach areas

Cleaning the kitchen

Wiping cabinets and countertops

Vacuuming, mopping, and steam cleaning floors

Clutter be gone — we'll help organize your belongings

Respectful and conscientious treatment of your home or office

Disinfecting the bathrooms

Prompt and efficient work that's always on schedule

And more!
At Blue and Green Cleaning, our mission is to provide you with the most effective, efficient, and reliable cleaning services in Boston. That all begins with our initial deep cleaning service, which is custom-designed to transform your home into a spotless showcase of cleanliness. Contact us today to learn how you can deep clean your home without cleaning out your wallet!
Contact Us Today To Get Started