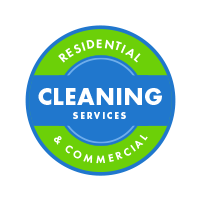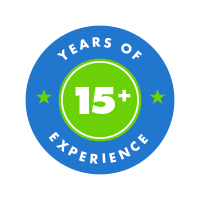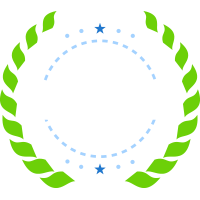 Why Choose Our Cleaning Service?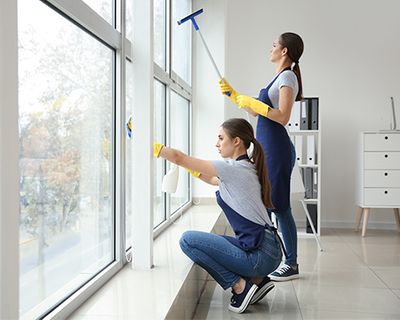 At Blue and Green Cleaning Corp, we provide a number of cleaning services, so whether you need a single room cleaned or a deep clean of your whole home or office, we'd love to help.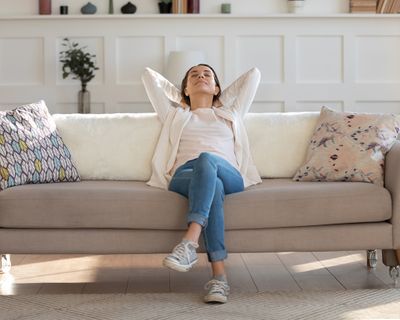 For our team of expert cleaners, your satisfaction is our highest priority. That's why we bring years of experience, a professional attitude, and the drive to impress to each project we undertake.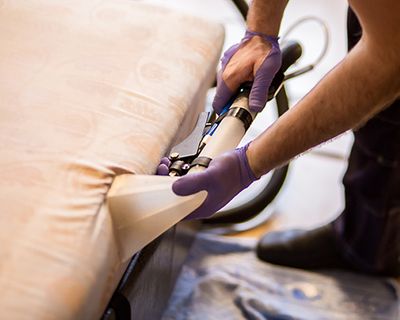 From post-construction cleanup to pet and plant care to spring cleaning, we do it all — and we go the extra mile to do it right. You deserve the best, and when you choose us, that's what you'll get.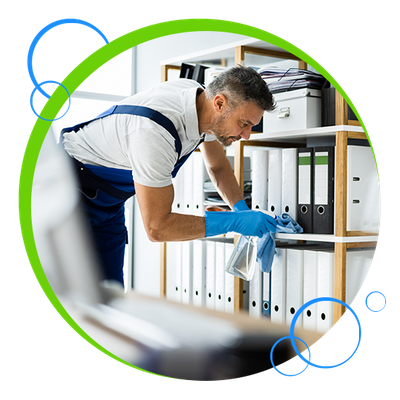 The North End Deep Cleaning Service You Can Count On
At Blue and Green Cleaning Corp, we strive to make it easy for our clients to choose a cleaning service they can rely on. We know that there are options, but we want you to know that when you choose to work with us, we'll go above and beyond to ensure your satisfaction. We bring a passion for cleaning to each job, and we always take the time to make sure we understand your specific needs before springing into action. Best of all, we get the job done the right way every time — and always on time.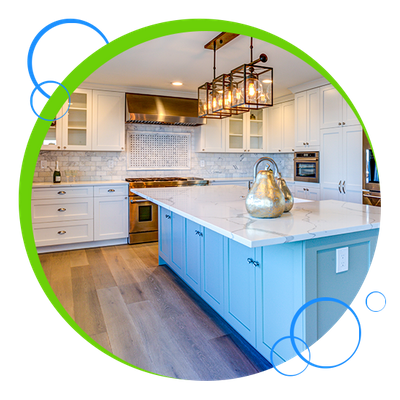 Residential Cleaning Services
The house cleaners at Blue and Green Cleaning Corp are committed to ensuring that your home is always healthy and fresh. In this day and age, finding time to clean your living space can feel difficult or even impossible. When you enlist our help, we'll work hard to ensure that allergens are kept under control, there's no dust or dander that can cause respiratory issues, and your home smells clean and fresh. It doesn't get much better than that! We are proud to offer a variety of different residential cleaning services, so no matter your house cleaning needs, we'd love to help.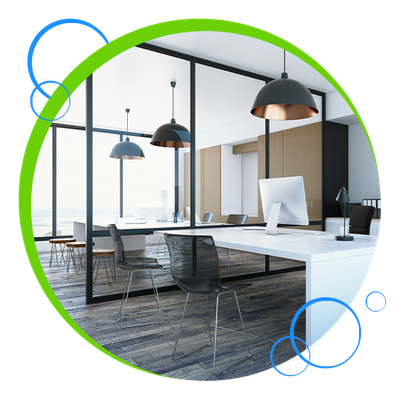 Commercial Cleaning Services
In need of professional office cleaning? Leave it to the experts at Blue and Green Cleaning Corp. With more than 15 years of hands-on cleaning experience, we bring an unsurpassed level of know-how, professionalism, and passion to each and every project we undertake. We know that choosing a commercial cleaning service can be hard, and that's particularly true if you need a deep clean in your office space. The good news is that no matter the size of the job, we're ready to lend a helping hand!
Frequently Asked Questions
Why should I hire a cleaning company?
There are plenty of reasons that people hire professional cleaners, so whether you'd like to make sure dirt and grime are professionally removed, you have more time to spend doing what you like, or you just want your home to smell great, our cleaning company can help.
What can I expect from Blue and Green Cleaning Corp?
Simply put, whether you're in need of residential or commercial cleaning, you can count on us to bring freshness to your space. From removing dust and cobwebs to mopping or vacuuming to cleaning bathrooms to taking out trash, we can do it all!
How often should I hire cleaners? How often should I get a deep cleaning?
The truth is that it depends. Every space is different, and it depends on how big your home is, the type of lifestyle you lead, specific requests that you have, and if you have pets. Larger homes typically need cleaning services more often, and smaller ones can often go every other week or even once a month between cleaning. As far as deep cleaning goes, we'd love to speak with you about your specific needs to determine a schedule that works for you.
How much does your cleaning service cost?
Because there is no one-size-fits-all approach to home cleaning or office cleaning, we prefer to provide you with an estimate that's based on your specific needs. Everyone is different, and at Blue and Green Cleaning Corp, our highest priority is to ensure that your space is cleaned professionally and perfectly.
Why should I choose Blue and Green Cleaning Corp?
Simply put, we want you to know that when you choose us, we'll work hard to provide you with an absolutely unrivaled experience. Whether you've worked with other cleaners in the past or this is your first time hiring a cleaning company, we'll work hard to leave you fully satisfied with our work.

Have a question?
Ready to request an estimate or schedule our services? We'd love to hear from you, so contact us today!
Contact Us Today To Get Started